Customer Feedback
What our customer say...
Steel arrived this morning. - Thanks to Charlotte G and yourself for the excellent service.
Hi Mike, steel fitted perfect good job all round.
Thanks for the quick delivery - spot on.
Excellent stuff - thanks for the patience - beams are in place now and fit exactly.
Thanks Emma, both lengths arrived today - perfect.
Just thought you'd I'd say thanks for a job well done!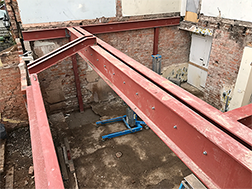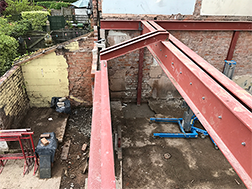 Thank you for an easy, pleasant transaction
Thanks, excellent communication and prompt delivery , very professional.
Fantastic can't buy steel this cheap thanks
Great communication. A pleasure to do business with.
Kept well informed, delivery for such a large item no problems
Featured Projects
Ainscough Metals fabricated a specially made steel structure for the famous Bolton Elephants in their new home in Octagon Square
News Article
Find Us
Ainscough Metals.
Staveley Industrial Estate,
Skelmersdale,
Lancashire, WN8 8DZ

Contact Us
Sales : 01695 364210
Hire : 01695 364210